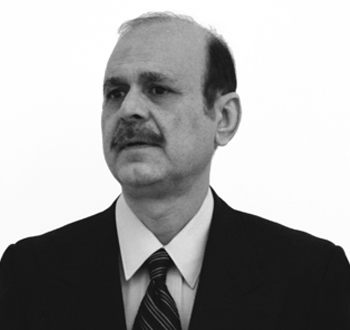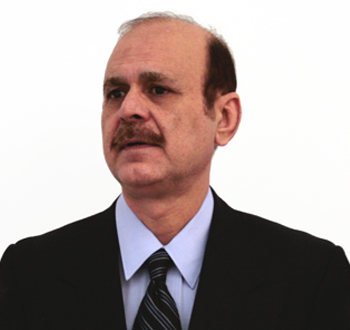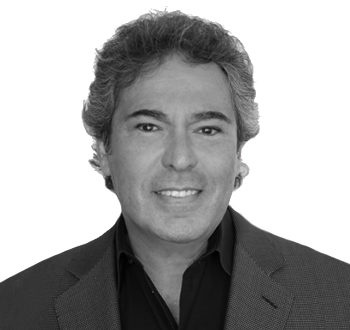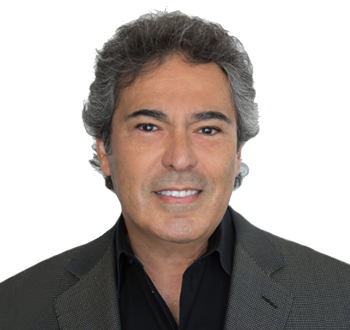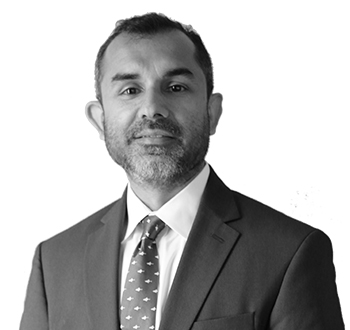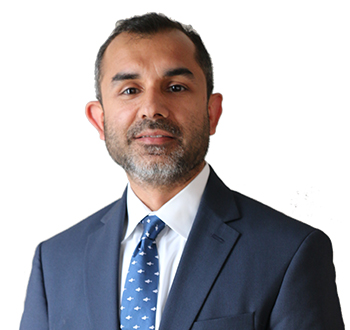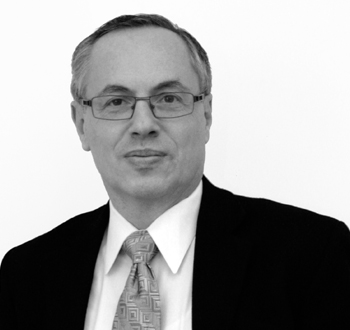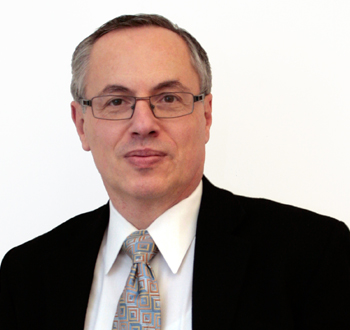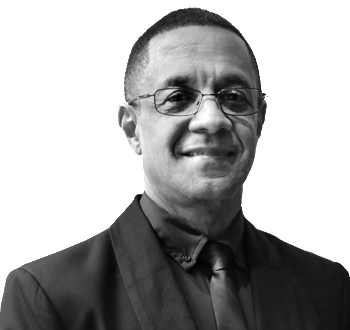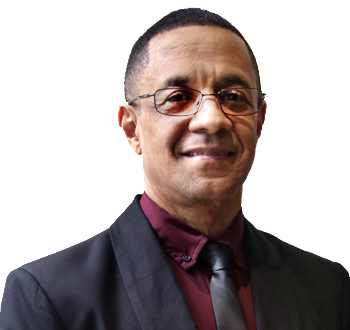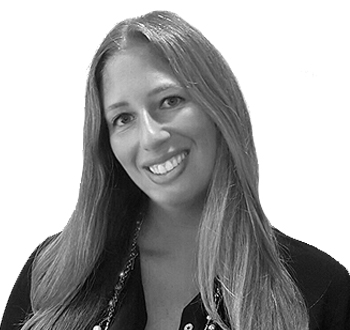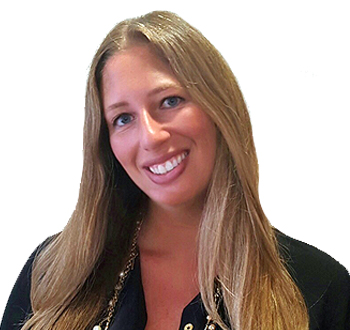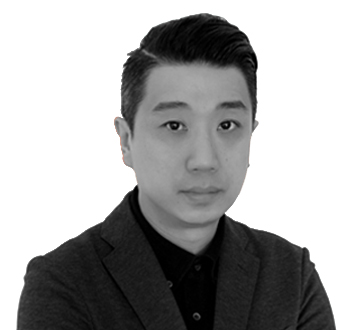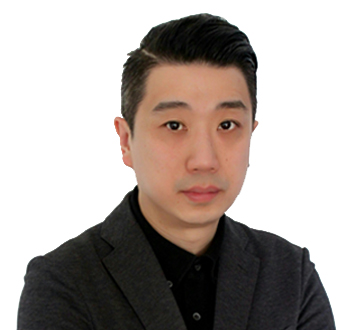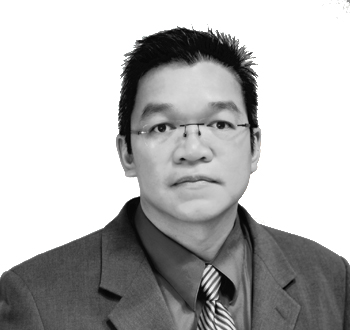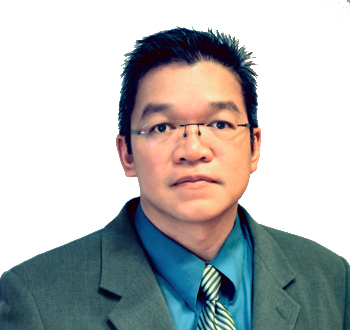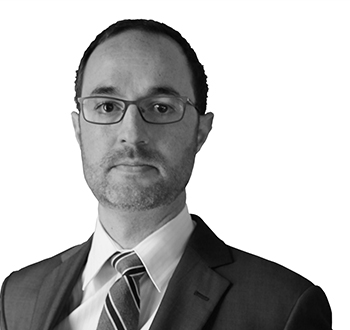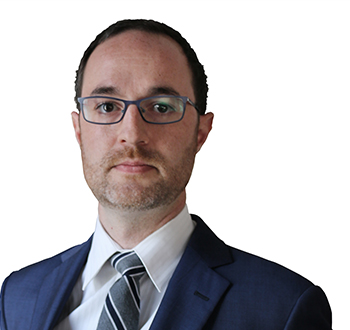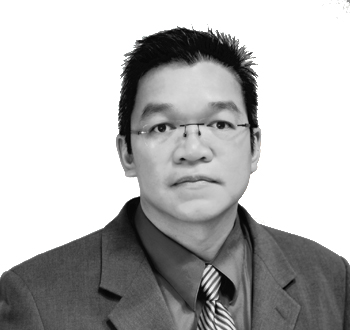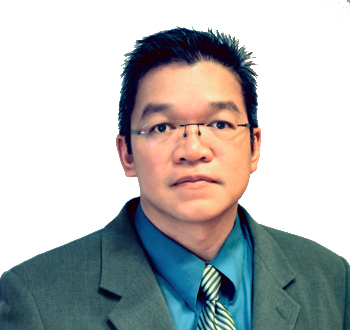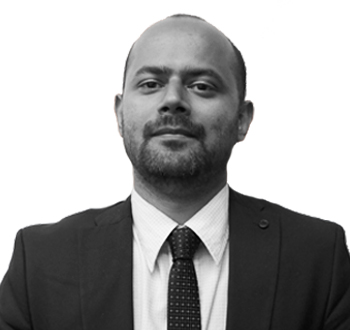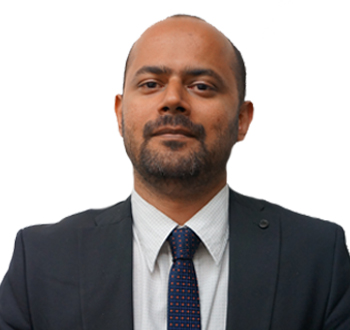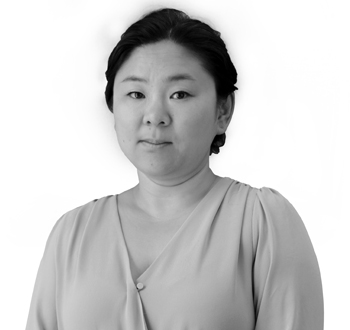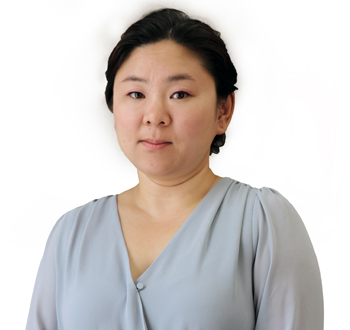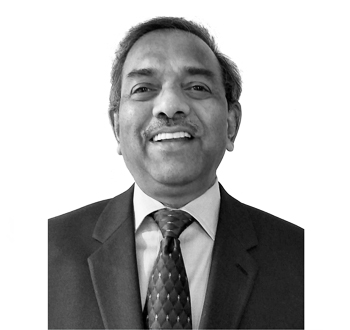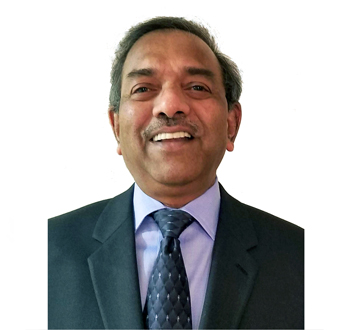 ISMAEL LEYVA, FAIA
PRESIDENT
MANISH CHADHA, AIA, LEED AP
PRINCIPAL
LEONARD VIDRAK, AIA
ASSOCIATE PRINCIPAL
ANDY LAM
SENIOR ASSOCIATE
ADITYA KARMARKAR, AIA
SENIOR ASSOCIATE
JEAN ELIE MOYSE
ASSOCIATE
ADAM FETTIG, RA
ASSOCIATE
GENNA WEINER, NCIDQ, IIDA
DIR. OF INTERIOR DESIGN
JUAN MOLINA
ASSOCIATE, IT DIR.
VIKAS MUNGEKAR, AIA
INTL. ASSOCIATE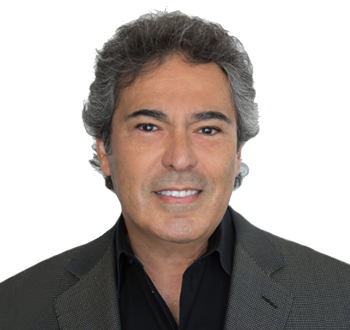 President

Born and educated in Veracruz, Mexico, Mr. Ismael Leyva has practiced architecture in the United States for over thirty years. He was the Design Partner at a prestigious New York City firm before opening his own Architectural, Planning and Urban Design firm, Ismael Leyva Architects, in 1996.

Ismael Leyva Architects has grown into an award-winning mid-sized firm with numerous iconic Residential, Mixed-use, Hospitality, Commercial, and Historic Renovations and Landmark Conversion projects. He has executed his trademark designs working independently as well as in collaboration with other celebrated architectural teams.

His design philosophy is based on combining functional, aesthetically pleasing, and ecologically responsible contemporary design. His trademark designs are highlighted in some of New York City's most renowned buildings including the Icon, The Charles, Place 57, Yves Chelsea and Luxury Residences at Time Warner Center, among others. The firm's geographical scope has expanded internationally with projects in Mexico, Costa Rica, China and the Middle East.

Committed to the principle of giving his personal involvement in every state of design, Ismael's passion and vision are the driving factors in the satisfaction of repeat clients and the continued growth of the firm.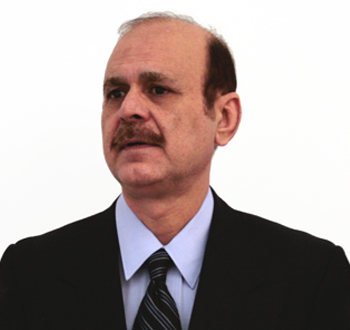 Principal

Mr. Jafar Tabaei has over 30 years of extensive experience in planning, design and construction of major cultural, civic, educational, transportation, industrial, and commercial projects.

Jafar is an active Project Director on complex programming, planning, design and construction projects. His duties include design administration and support services for the review of Construction Documents and Services during construction on design-bid and design build projects for both public and private agencies.

He has worked with national and international agencies to provide bid packages for design build projects, as well as, construction cost limit (CCL) and review of proposed guaranteed maximum price to ensure compliance with life cycle cost studies, energy conservation, system comparison, safety, and security. He is knowledgeable of value engineering and construction phasing, which is vital for the renovation of occupied buildings.

Through intensive training with security agencies, Jafar is extremely familiar with architectural security aspects related to large scale mixed-use developments. In addition, his involvement with the preservation and restoration of historic sites since 1975 enables him to prepare design and construction documents for restoration, renovation, modification, and development of landmark buildings.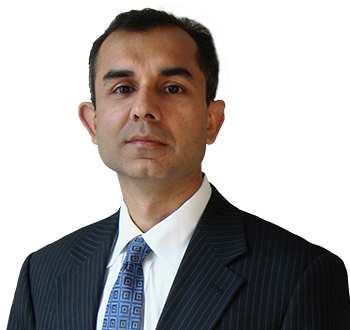 MANISH CHADHA, AIA, LEED AP

Principal

Mr. Manish Chadha has over 17 years of experience in architecture, working on a wide range of commercial, residential, and interior projects. As an established top tier architect and design leader, he is responsible for the day-to-day progress of a project. Under his leadership, the firm continues to have a reputation for strong management skills and an ability to meet tight schedules and budgets.

Manish has a great understanding of the principles and practices of architecture, including architectural details and standards along with applicable federal, state, and local codes, ordinances, and regulation. He has extensive experience with contract administration, project management, and budget development.

He received his Bachelor's Degree from the School of Planning and Architecture in New Delhi and his Masters from the University of Colorado. Manish is a licensed and registered architect in New York State and is LEED certified.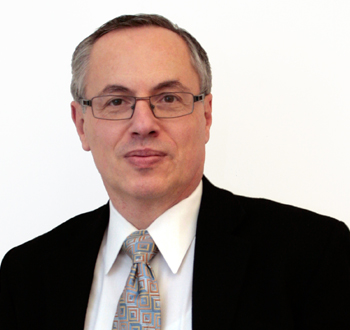 Associate Principal

Leonard Israel Vidrak has been a registered architect in the States of New Jersey and New York since 1997 and 1998, respectively and has been a member of the National Certification Architectural Boards (NCARB) since 2000. In addition, he has been a Member of the American Institute of Architects (AIA) and the New York City Society of Architects (NYSA) since 1997. He was also a registered architect and member of the Russian Institute (Union) of Architects and Moscow Society of Architects in 1987.

Leonard's experience includes over thirty five years of domestic and international experience in a wide range of projects with broad management, design and technical expertise. He is engaged in all aspects of studio management and administration, facilities programming and planning, architecture, design and interior design for award-winning commercial and residential projects.

He has led numerous design, architecture, development and construction administration projects for middle to large-sized prominent projects throughout the United States and abroad. He is also the recipient of several AIA and international awards, and AIA Project Review Recognitions.

Leonard has served as a Principal, Studio Director, Director of Architecture, Project Director, Sr. Project Architect and Technical Director in major national architectural firms in New York City and New Jersey.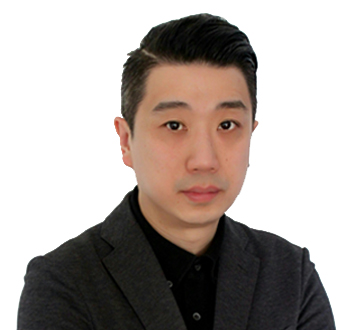 Senior Associate

Mr. Andy Lam has over 18 years of architectural experience in a wide array of building types including high rise residential towers, mixed use buildings, historic renovations and challenging conversion projects. Mr. Lam has been with Ismael Leyva Architects since 2004.

Prior to joining ILA, he was a member of two renowned NYC based architectural practices. His background as an interior designer has helped him succeed in the architectural field by giving him an eye for detail. He is talented in a wide array of project types ranging from small alterations to large scale urban planning. Mr. Lam has participated in every phase of a project from Zoning Analyses to Concept Design and from Schematic Design through to Construction Administration phase. He has strong organizational skills and a great analytical ability for design and construction. Mr. Lam is also knowledgeable in all applicable federal, state, local codes, regulations and ordinances as well as the NYC Zoning regulations, Accessibility and Sustainable design. He works closely with clients, construction teams, and consultants to achieve the final product.

His education in Architecture and Interior Design, allows him to approach each project from both the exterior and interior design perspectives while creating a cohesive project. He has a strong understanding of branding and the marketability of a project which helps our clients achieve their ultimate goal in creating a successful work of architecture and a profitable business venture.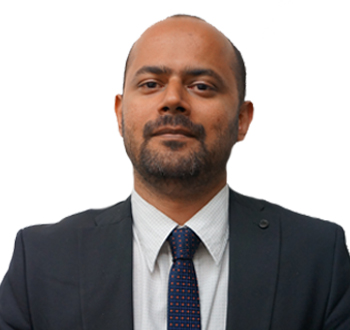 Senior Associate

Mr. Aditya Karmarkar has been at Ismael Leyva Architects for over 14 years and focuses his passion on the challenges presented by each unique project, utilizing his knowledge to facilitate the design. He has accumulated expertise across a range of project types and scales.

Aditya is involved in the preparation and oversight of architectural plans and specifications for both new construction and renovation projects. He has assisted in the design of some of ILA's NYC high rise residential projects for well-known developers since joining ILA.

Aditya received a Master of Architecture degree from the Georgia Institute of Technology and a Bachelor of Architecture from the University of Bombay in India.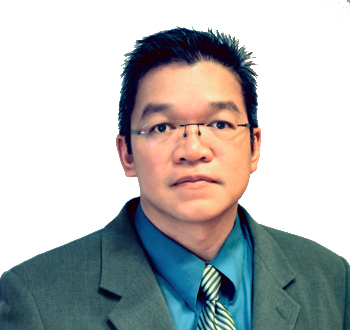 Associate

Mr. Tat Wing Wong has over 15 years of experience and has been with Ismael Leyva Architects since 2005. During this time, Tat has successfully delivered innovative and thoughtful design solutions. Tat's clients benefit from his years of knowledge and understanding of a wide range of project types, his management skills and design expertise have led to impressive results executed on their behalf.

With a broad understanding of new construction techniques and the restoration of existing structures, Tat ensures that the design quality of a project and focuses on exceeding client objectives. He has been responsible for the design and project management of many of the firm's high rise residential, educational and healthcare projects.

He received a Bachelor of Architecture & Bachelor of Science in Architecture from The City College, City University of New York.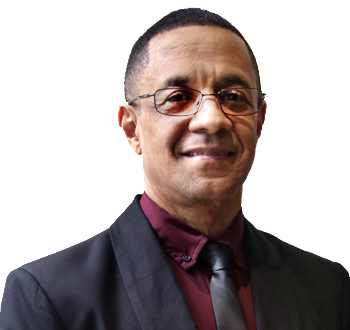 Associate, IT Director

Mr. Juan Molina has been with the firm since 2000. As the IT Director, he is responsible for the voice and data networks, development and disaster recovery systems and processes. He coordinates IT staffing, collaborates with executives and departments heads, researches IT solutions and makes recommendations for improvement. In addition, Juan negotiates and approves technology vendors, outsourcing, and consultant contracts service agreements.

Juan was born and educated in Dominican Republic and has practiced architecture in his country for more than a decade. He received his Bachelor's Degree from the School of Architecture in Central University of the East in the Dominican Republic and his Master Degree of Business Administration (MBA) from the Technology Institute of Santo Domingo in the Dominican Republic. He also earned an Associate Degree in Computer Science from New York University (NYU) and his Microsoft Certified System Engineer and Microsoft Certified System Administrator at Netcom in New York.

Prior to coming to New York, he was the Director of the Architecture School in Central University of the East in the Dominican Republic as well as an Architecture and Interior Design professor in the same institution for more than 10 years.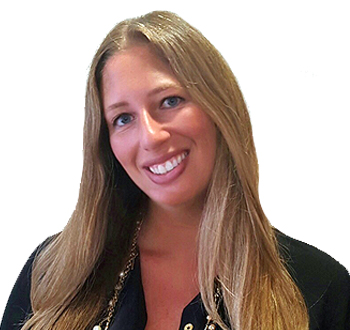 Director of Interior Design

Genna Weiner is the Director of Interior Design. In this role, Ms. Weiner works with clients to develop project specific design identities that are unique to their building's interiors. She has over 13 years of Interior Design experience working at New York City architecture and interior design firms.

Her project portfolio includes high profile hospitality, mixed use, residential, and retail projects. As an Interior Designer, Ms. Weiner brings her broad knowledge of interior design finishes, space programming, furniture selection, project management and specifications to all her projects.

Ms. Weiner is a Licensed Interior Designer (NCIDQ) and a member of the International Interior Design Association (IIDA).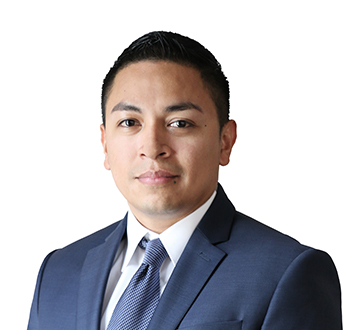 Associate

Franklin Ortiz has over 11 years of experience in the architectural field as an architectural designer experienced in schematic design and design development up to construction documents.

Mr. Ortiz provides architectural services on projects from conception to completion and makes sure the project stay true to the original design intent throughout the design/build process.

Mr. Ortiz prepares space planning and programming criteria for various projects utilizing. His strong organizational skills in the phasing and scheduling of major milestones throughout the lifespan of the project. His efforts ensure that project goals progress and path meet assigned milestones. He along with the team, work in collaboration to design and produce necessary construction documents and construction administration documentation.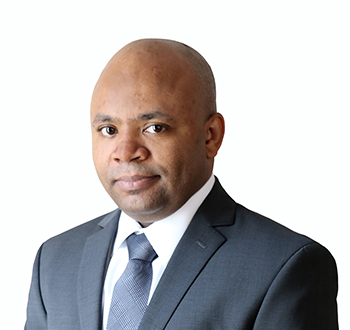 Associate

For a decade, Jean Elie Moyse has pursued his passion for all thing's architecture at Ismael Leyva Architects. Although his fascination with the architectural field began as a man kid learning mathematics and geometry in elementary school, discovering the philosophical aspects of design during his early studies convinced him that this was the path he was meant to follow

Jean Elie's background includes all aspects of architecture from zoning to construction administration. As a project manager, he communicates directly with clients with a focus on exceeding their expectations for design quality and cost effectiveness. He excels through his discipline with strong work ethic and keen attention to detail and efficiency.

He uses his technical skills and extensive background in commercial, mixed-use, academic and residential facility design to lead his team to the highest quality of project completion. Over the years, he has developed a real
passion for the construction aspect of architecture.

His current project is the 15 Hudson Yards (aka Tower D Residential Project to be completed the coming spring of 2019.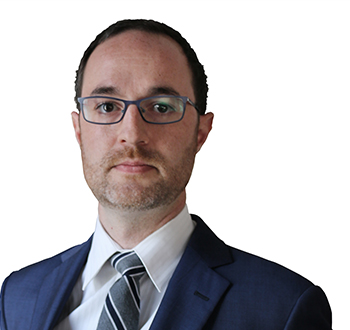 Associate

Adam Fettig has over 10 years of architectural experience over sewing projects ranging from manufacturing facilities to luxury residential towers at scales from a few thousand to over one hundred thousand square feet. He studied earned a Master of Architecture Degree at the University of Pennsylvania and also has a Bachelor of Fine Arts degree from New York University.

Mr. Fettig emphasizes ILA's goal to provide excellent client services. He has worked with both experienced institutional developers to those breaking into the industry and he specializes in identifying and managing their individualized requirements to ensure complex projects are completed successfully.

Some of Mr. Fettig's projects while at Ismael Leyva Architects include The Alyn and The Mercedes House residential projects in Manhattan, the design of the Oak Street medical device man manufacturing facility in New Jersey and zoning and feasibility study les for various projects and DOB approval for the Domino Sugar Factory in Brooklyn.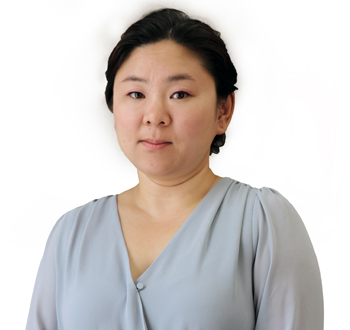 Associate

Ms. HongYuan "Yulia" Shao has over fifteen years of architectural experience focused on mixed-use, residential, commercial, and hospitality projects.

Yulia is knowledgeable in the aspects of design that include zoning & code analysis, building systems, construction documents, construction administration. She utilizes her management skills to lead public and private projects, manage development teams collaborating with consultants to reach the most appropriate design solutions for the project. Yulia to oversee a project from start to finish, which results in high client satisfaction.

She earned a Master of Architecture Degree from the Samara State University of Architecture and Civil Engineering - Samara, Russia.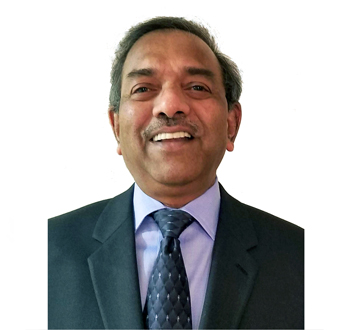 International Associate

Mr. Vikas Mungekar has more than twenty five years of diverse Architectural experience in commercial, mixed-use, academic and residential facilities. He has a broad understanding of new construction and the restoration of existing structures. As a Project Manager, he is responsible for document supervision, execution of work, communication with clients and client's representative.

Vikas ensures design quality of projects and documentation of project work is of highest quality and completeness. His focus is to meet or exceed client objectives for project quality as well as cost and schedule control by overseeing project quality control programs. He has extensive experience working with numerous New York public agencies.